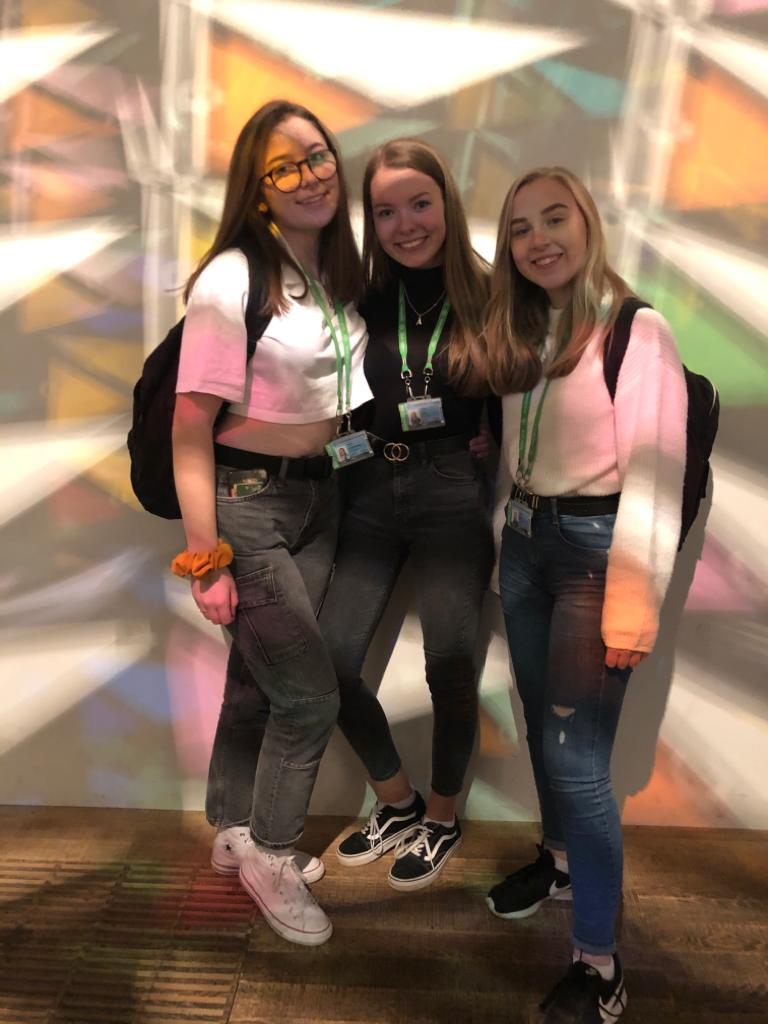 Tate visit engages Year 12 on 'Climate Crisis'
Post date:
Wednesday 13th November 2019 - 12:51
Just before half term our A Level Art and Photography students visited the Tate Modern and the South Bank to take photographs and make studies from art works in the gallery - to help develop their knowledge and ideas. The students and staff thoroughly enjoyed the artist / inventor/ architect Olafur Eliasson's 'In real life' exhibition, who the Guardian reviewed to say, "the artist wants to change the way we see our place in the world at a time of climate emergency'- The Guardian.
Navigating low visibility corridors bathed in soft coloured light and a wealth of other exciting, fun and disorientating visual experiences, the students also saw more hard hitting photographic evidence of climate crisis, which made everyone reflect. The students have all said they have been motivated by the art work they saw and influences from their visit are already informing their own work and ideas back at school.