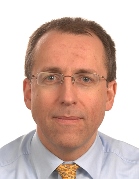 Andy Yule (Chair)
I am software engineer who worked for over 20 years at the Philips Research Labs just north of Horley. Since 2009 I have worked in Reigate for a Swiss semiconductor company that specialises in making GPS receivers.  My wife & I have lived in Felbridge since 1997 and we have two children, both of whom studied at Imberhorne. I was also a governor for eight years (five of which as Chair) at Felbridge Primary. I regard being a governor as both a challenge and an honour, bringing with it considerable responsibility. I am member of the finance committee and take a particular interest in the teaching of Maths and Science.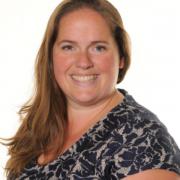 Sarah Marchant
Having grown up in East Grinstead and been teaching at Imberhorne for a number of years, I became a governor in 2014. In September 2015 I became the SENDCo at Imberhorne School, prior to this I was a teacher of PE and Dance. I am passionate about young people receiving a broad and balanced curriculum in a caring environment and I believe Imberhorne has this at the heart of the school. I feel privileged to be both a teacher and governor here at Imberhorne.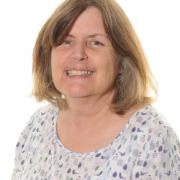 Julie Cooper
My four children attended Imberhorne from 1991-2007 and, despite being very different children with different strengths, they were all extremely happy here and received a good education that paved the way for their future. A former geography teacher, I retrained in finance and am now the Business Manager at Imberhorne where I have worked since 2001.  I have been a member of the Governing Body since 2011; firstly as a staff representative and now as a co-opted member. I also served as a parent governor at a local primary school for 10 years and believe that the role of governor is a vitally important one that should both support and challenge the school.
Bob Darvill
I am a Chartered Building Surveyor and work from East Grinstead in and around the local area. Both my sons attended Imberhorne from 2001 to 2009 and I became an Imberhorne Governor in 2004. I am proud to have served as Chair until September 2019 and to remain on the governing body after this time. I take particular interest in school building projects where I can contribute my professional experience. I am a strong advocate of language learning and have continuously supported the ambitions of Imberhorne's MFL department from my first involvement. I regularly attend meetings of the Parent's Forum and also serve as member of the school finance committee.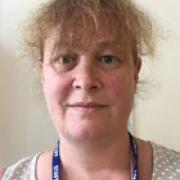 Nikki Kingett (Vice Chair)
I have enjoyed a sucessful career in Corporate Entertainment, Facilitation and Training, working with many well known high street names both in the UK and internationally before re training after the birth of my third child. I hold many qualifications including Childrens Mentor amongst others and currently I am a Forest Schools Leader and regularly help schools in the West Sussex group to set up and run the Forest School initiative.
I am a mother to 3 children, a current governor in two schools, I have been the Chair of the Ashurstwood Preschool Committee, and I currently sit on 3 fundraising committees as well. In my very little spare time I enjoy film and theatre, walking my dog and I'm an avid follower of Strictly Come Dancing. I also enjoy the hobby of Glass Fusion.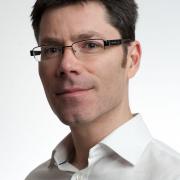 Nic Clark
I became a Governor in 2010 shortly after my eldest child started at the school having been impressed by the culture that existed, it's position in the community and the dedication of its leadership team & staff. I have lived in East Grinstead for over 20 years & both of my children have attended the school.
I am a Chartered Builder and UK Managing Director for an Austrian timber panel manufacturing business. I became a Governor to provide a private sector viewpoint into the board based upon a business term of reference, but as a father & employer I am always keen to see children fulfil their potential both academic & extra-curricular.  I also feel strongly about the school being a vital part of our community & believe in giving something back into that community.
Celia Wilson
I have worked for Santander Consumer in Redhill for over 20 years and am currently the Head of HR & Facilities. I was a school governor at Blackwell Primary School for 9 years while my 2 sons were students there and have been a Parent Governor at Imberhorne since the summer of 2017.
I have a particular interest in languages, having studied German myself to degree level and lived and worked in Germany for 6 years in my twenties. I hope that my professional experience together with that gained from my previous governor role will enable me to support the school so that the children benefit from the best all round education possible.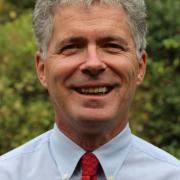 Paul Clark
I became a Parent Governor in October 2016, my daughter having joined the school in September 2016. I am currently Vice Chair and a member of the finance committee. I am also a co-opted Governor at West Hoathly Church of England Primary School.. As a governor, I want to ensure that our students get the very best education possible in a safe and secure environment that provides not only the opportunity for excellent academic results but also an enjoyable and stimulating all round experience for each student.
I was a civil servant for over 30 years during which time I had various roles including people management, developing and implementing change, negotiating complex financial issues, and international liaison. For the last few years before my final retirement I worked locally, which has given me a good understanding of the community. I am passionate about natural history and the environment, with a particular interest in moths, and have taken on an allotment with mixed results!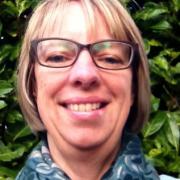 Andrea Trigg
I have been a Governor at Imberhorne School since 2015, starting just before my second child left the school to continue studying at university. I have taught in primary schools for 30 years and have been Co-Headteacher of Felbridge Primary Scool for the past 10 years. My professional experience within education enables me to provide support and challenge to Imberhorne School in order to benefit all staff and students. I particularly enjoy my link with the Health and Social Care department.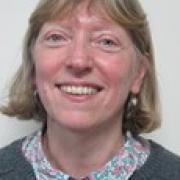 Helen Vince
I used to be a secondary school science teacher and have an MA in Education.  I held various leadership and management roles in a number of schools in the South East including West Sussex. I left teaching in 2004 but continued to use my interest in education and chaired the parents' committee for my local village pre-school. I was also chair of the PTA, regularly helped in the classroom and accompanied school trips while my daughter attended our local village primary school.
I am delighted to be a member of the governing body at Imberhorne school which I joined in October 2015 as a Parent Governor.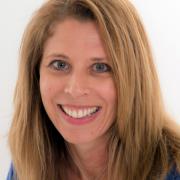 Sarah Lawrance
I have more than 25 years' experience in the education sector in the UK, Sri Lanka and the UAE with a successful track record as a teacher, trainer, project manager and educational consultant. In the UAE my experience included training teachers on B.Ed and B.Ed Information Technology programmes, developing and managing private and governmental education projects. I also held the position of Assistant Programme Leader for the University of Sunderland's iPGCE where I was responsible for managing and mentoring students in the UAE, Qatar, Kuwait and Bahrain.
I held management positions at the Abu Dhabi Education Council (ADEC) and the Ministry of Education in Dubai as well as working as a consultant for European Council of International Schools (ECIS) prior to accepting the position of General Manager with Bloom Education, Brighton College's partner in the UAE. Here, I successfully project managed the set up of Brighton College, Abu Dhabi followed by Brighton College, Al Ain and served as governor on both school boards.
Since my return to the UK, I have taken on several consultancy projects with schools looking to move into the overseas market and set up a tuition centre in Haywards Heath to serve schools in Sussex.
I hold a Modern Languages degree from Bristol University, a PGCE from Reading University and a Master's degree from the University of York.
I have a genuine interest in school improvement at all levels and a strong belief in the importance of education for all.  I am keen to help drive forward improvements and make positive changes wherever possible using my considerable experience to support both parents and school staff.