Covid- 19 Measures - Our catering team have prepared carefully for the return of students.  Hot and cold food will be available as 'grab and go' dishes from separate food outlets for each year group.  They are available in self-contained packages, students will be able to select from a limited range of dishes to purchase and take to their designated spaces to eat.
The Imberhorne Canteen is run in-house by our dedicated catering staff - this ensures that we are able to offer quality food at the very best value. The canteen is open before school at 8.15am (currently under review due to Covid-19) and at break and lunch-time, serving hot snacks at breakfast and break, and hot meals, salads, and baguettes at lunch-time.
Single items of fresh fruit are available from as little as 30p and up to £1.40 for a fresh fruit salad.
We use non-plastic cutlery and crockery, reducing the waste of disposable products such as plastic cutlery, cups and food wrapping material, in line with our Eco-School status.
The PDF files below contain our daily and termly changing menus for the term - the same selection is available at both Windmill Lane and Imberhorne Lane.
If you wish to set an alternative daily spend limit to the standard £5.50 per day, please contact jcooper [at] imberhorne [dot] co [dot] uk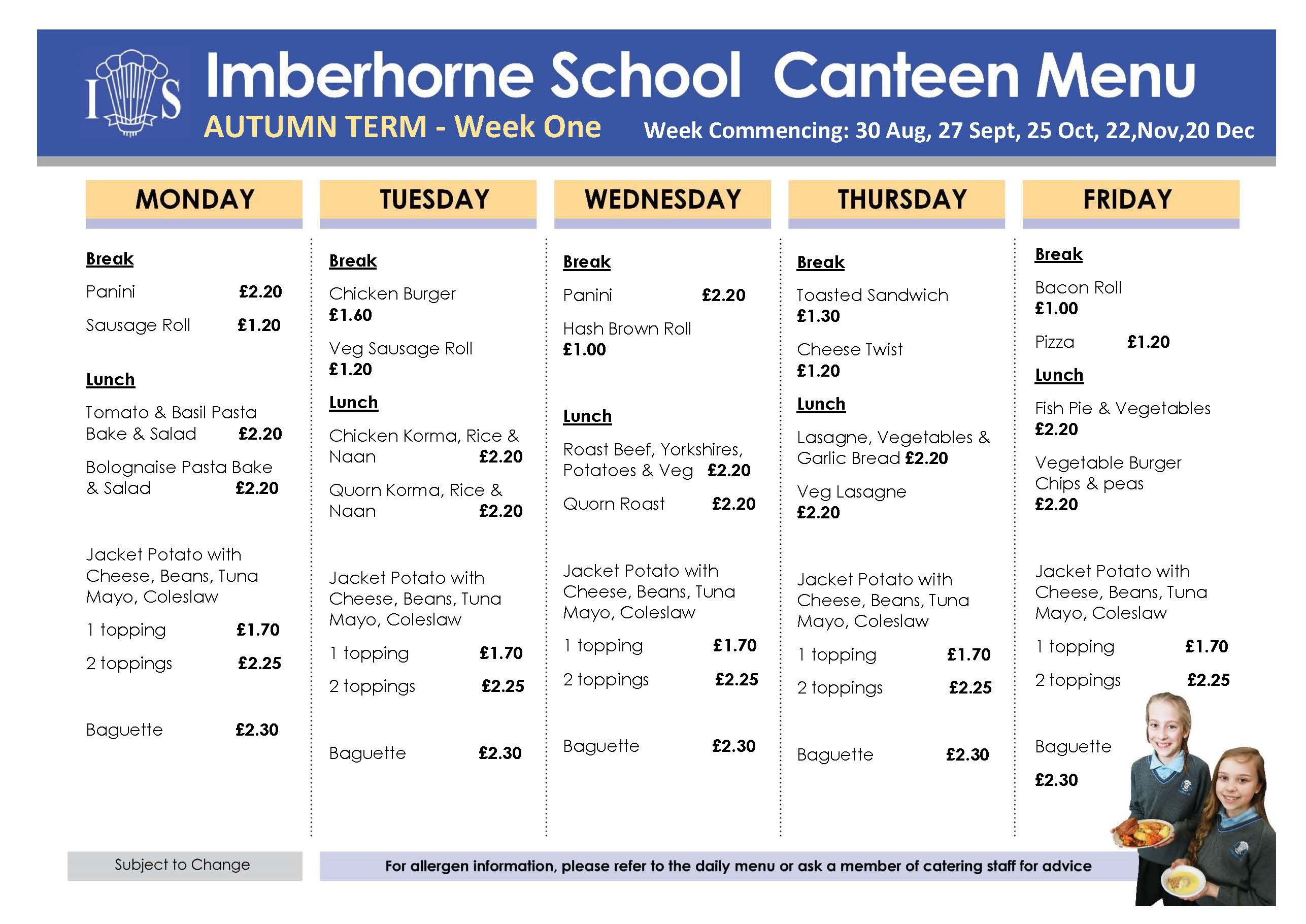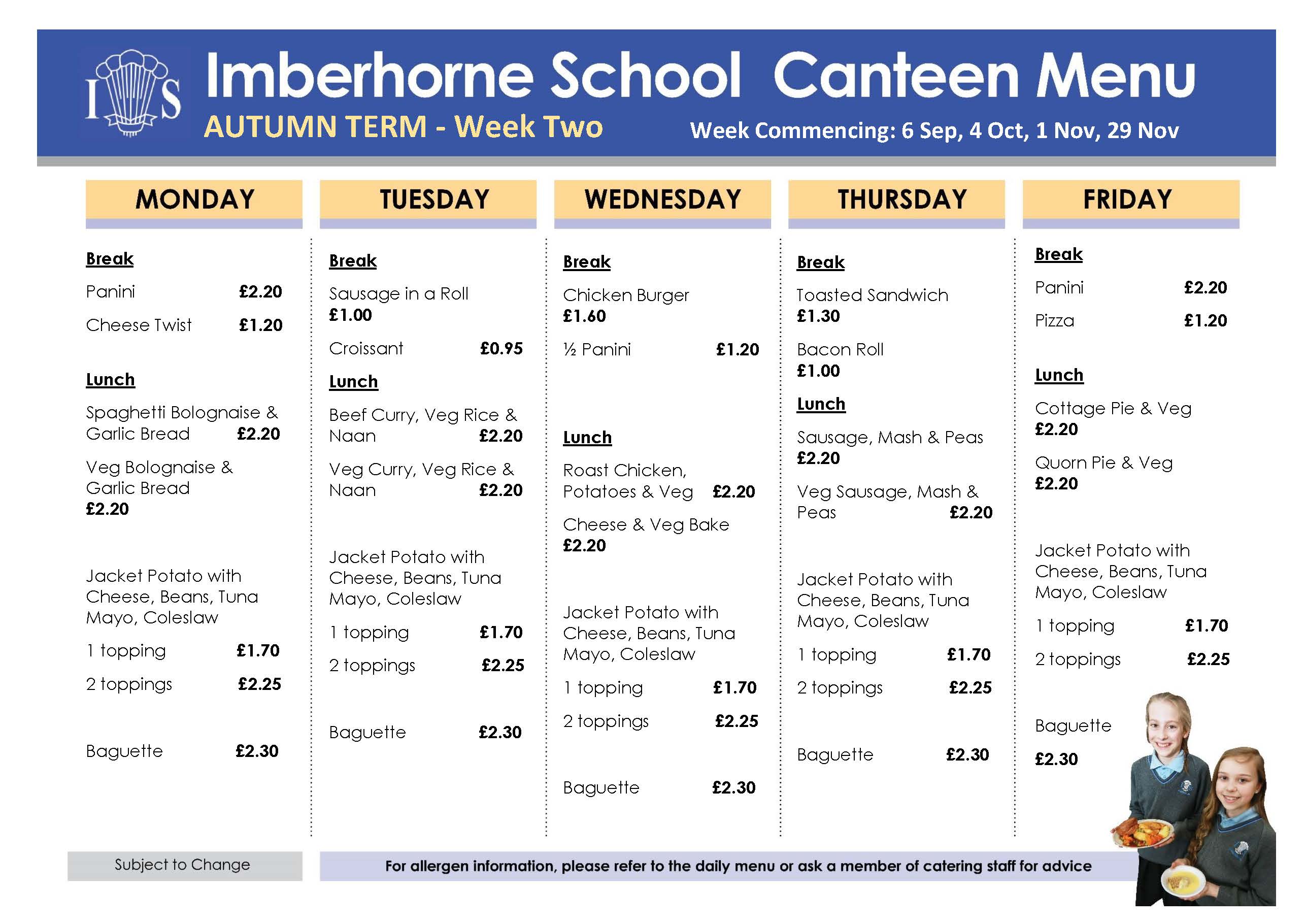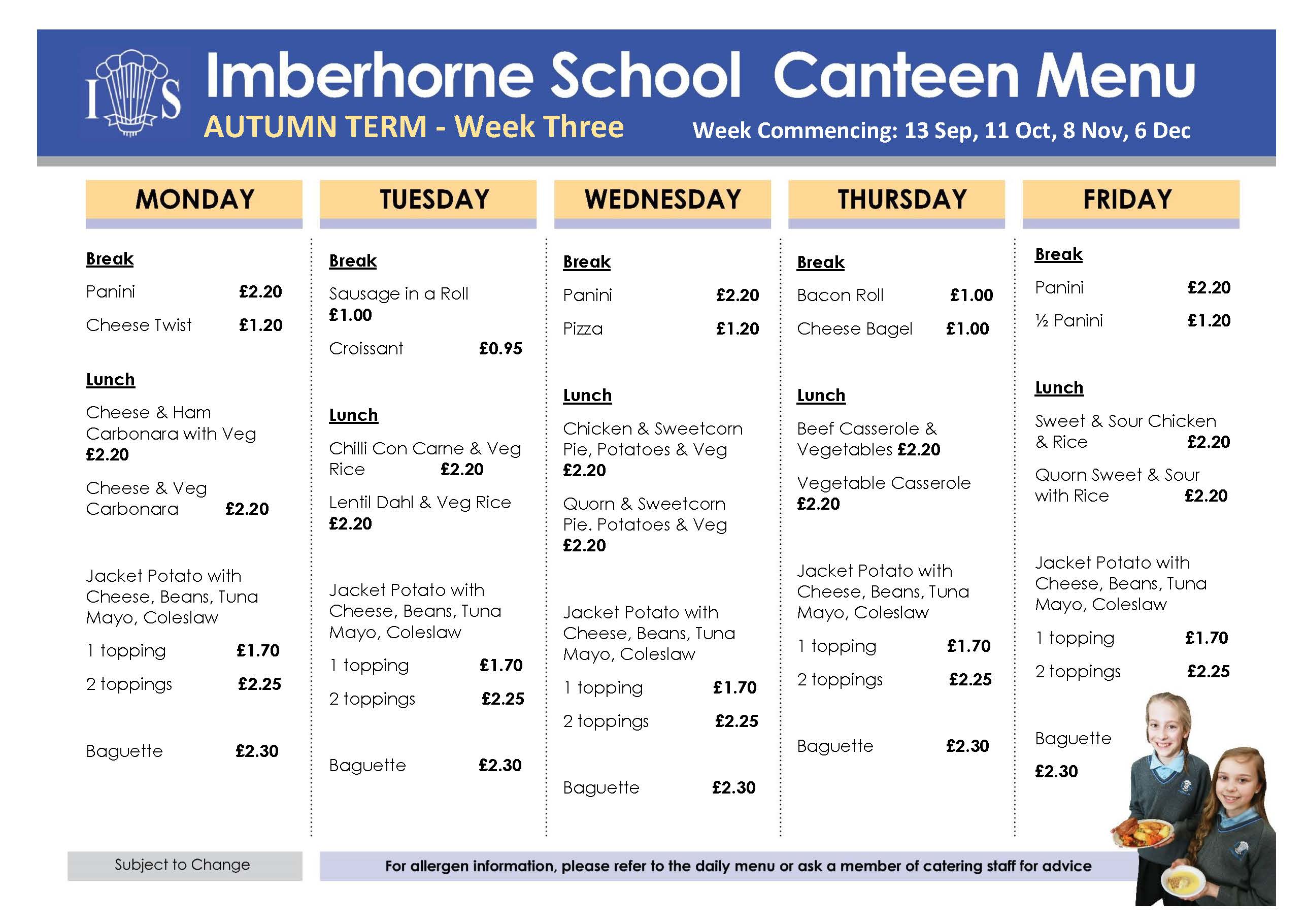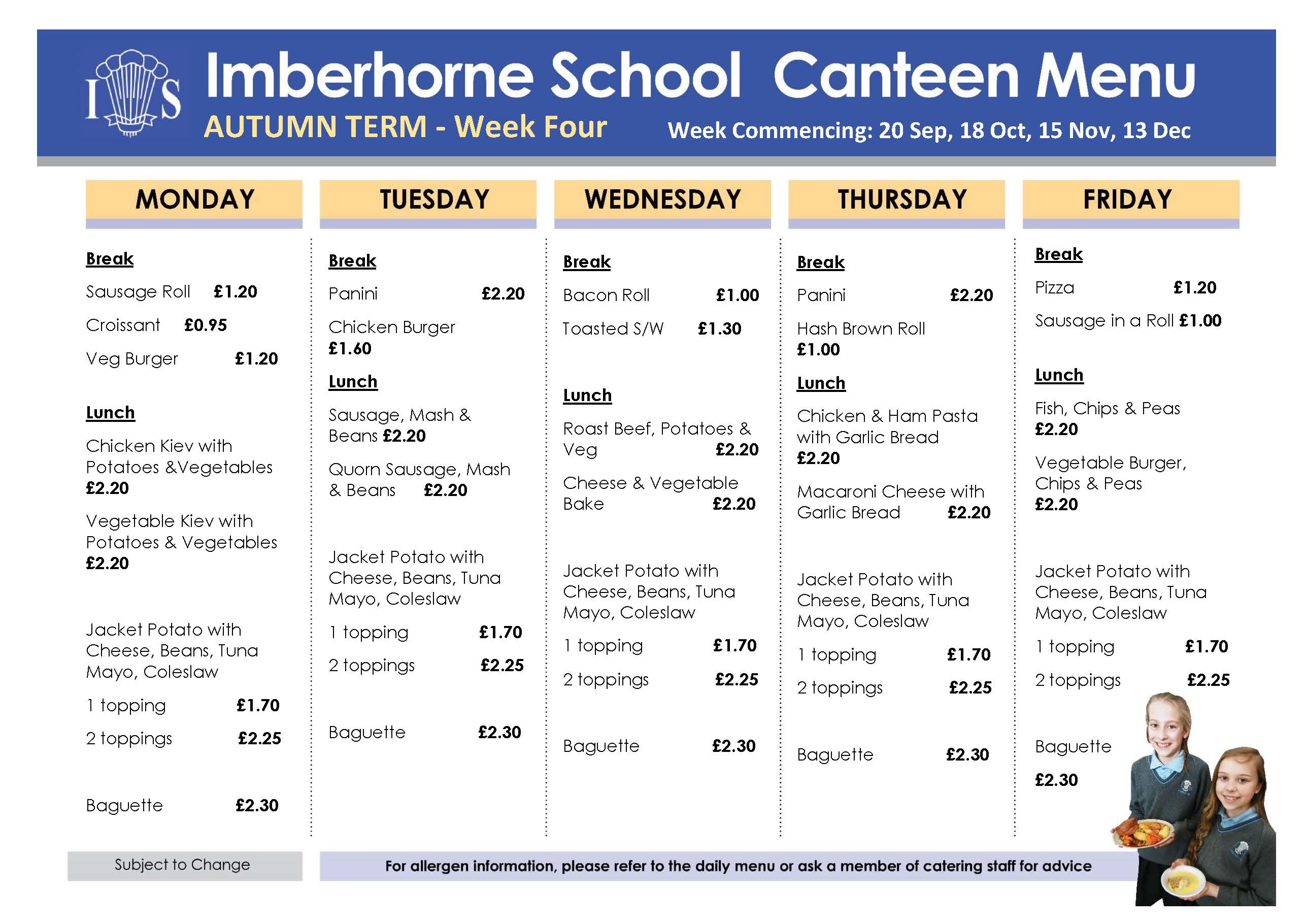 We encourage the take up of Free School Meals by working proactively with our parents and carers. If, through your financial circumstances, you feel your son/daughter may be entitled to free school meals, please complete the application and submit it to West Sussex County Council. The criteria for eligibility are also included.
If a student is entitled to free school meals and lives within 2 miles of the school, they may be eligible for free school transport. Parents/Carers should complete the West Sussex County Council form found by following this link.