The Imberhorne Canteen is run in-house by our dedicated catering staff - this ensures that we are able to offer quality food at the very best value. The canteen is open before school at 8.15am and at break and lunch-time, serving hot snacks at breakfast and break, and hot meals, salads, and baguettes at lunch-time.
Single items of fresh fruit are available from as little as 30p and up to £1.40 for a fresh fruit salad.
We encourage students to sit and dine in the designated canteen areas using non-plastic cutlery and crockery. This reduces the waste of disposable products such as plastic cutlery, cups and food wrapping material, in line with our Eco-School status.
The PDF files below contain our daily and termly changing menus for the term - the same selection is available at both Windmill Lane and Imberhorne Lane.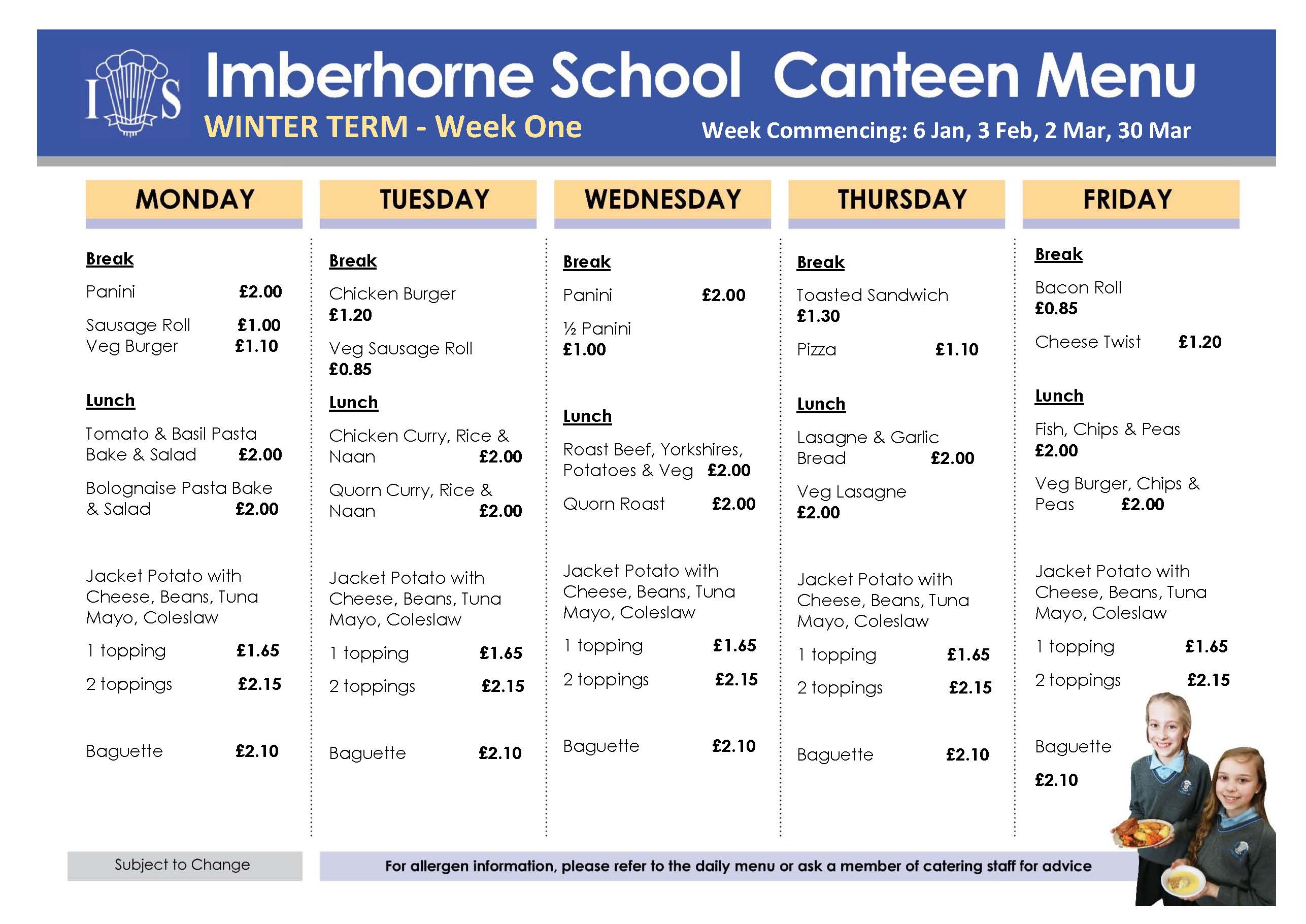 If you wish to set an alternative daily spend limit to the standard £5.50 per day, please contact jcooper [at] imberhorne [dot] co [dot] uk