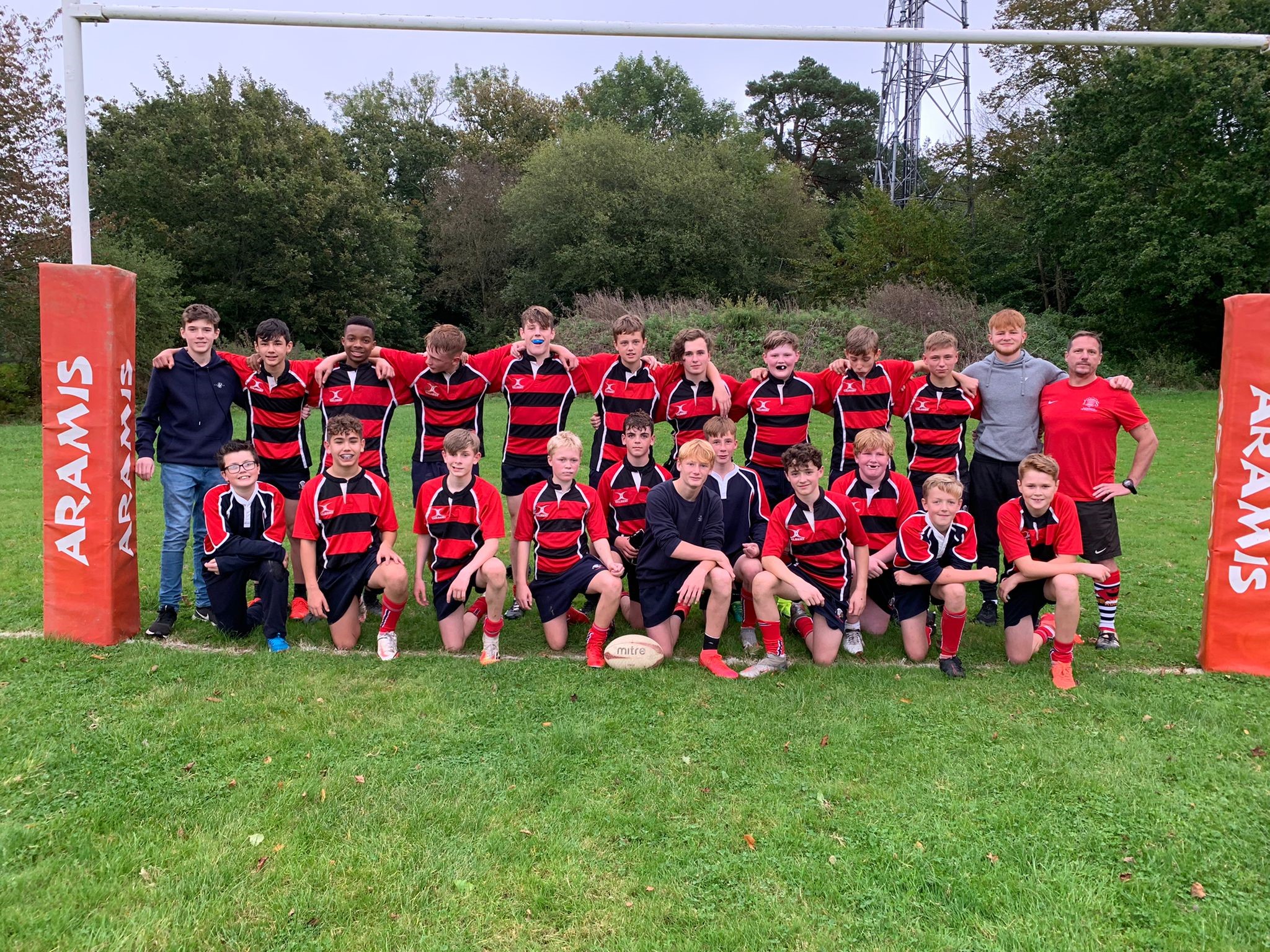 Post date:
Tuesday 12th October 2021 - 10:24
Our Year 9 and U16s Rugby teams met local school Sackville at the East Grinstead Rugy Club on 7th October to contest the memorial games for the Cooney Cup and Newnham Shield. Two excellent games of Rugby played in a wonderful atmosphere. Imberhorne returned with the Cooney Cup on this occasion beating their opponents 20-10. Sackville ended the evening with the Newnham Shield - well done to them.
Mr Byrne, leader of PE at Imberhorne said, 'they were very well contested games, we can't wait for the rematches in 2 years! The Imberhorne teams carried themselves well and all were a credit to the school.' It was impossible to name a man of the match from the U14s, so the best tackle of the game was awarded to Jude Lavender instead. Well done to all involved for their effort and team spirit.