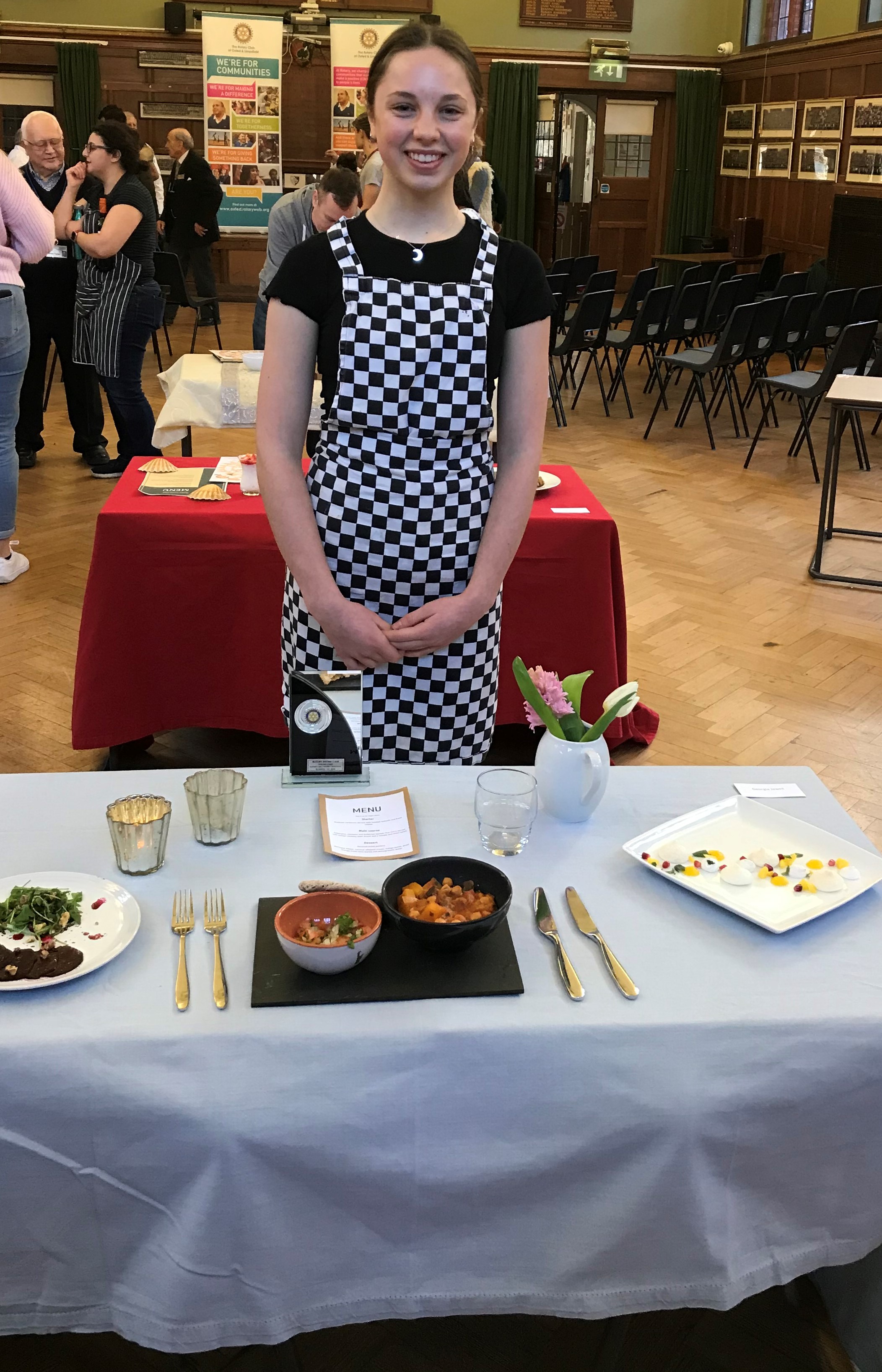 Georgia 'Plants' herself in the Final
Post date:
Tuesday 21st January 2020 - 14:46
Georgia Kewell in Year 10 prepared an astonishingly good plant based feast and impressed judges for the second time in the Rotary Club Young Chef competition. Her creative flair and ability won Georgia the local area round in December and she progressed to the district semi-final which took place on 18th January at Oxted School.
Georgia was described as cool, calm and collected, preparing three beautifully executed courses and wowed everyone with her technical ability and knowledge of plant based cooking. With a growing number of the UK population choosing to follow a 'Flexitarian' diet for health and environmental reasons, Georgia has tapped into the increasing interest from people wanting to ditch meat. She now proceeds to the district final at Merton College, to be held at the end of February. We are all incredibly proud of Georgia and wish her luck!