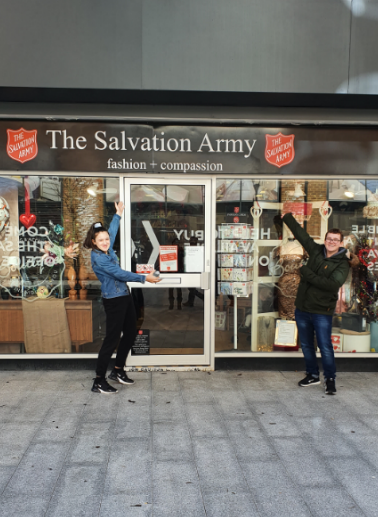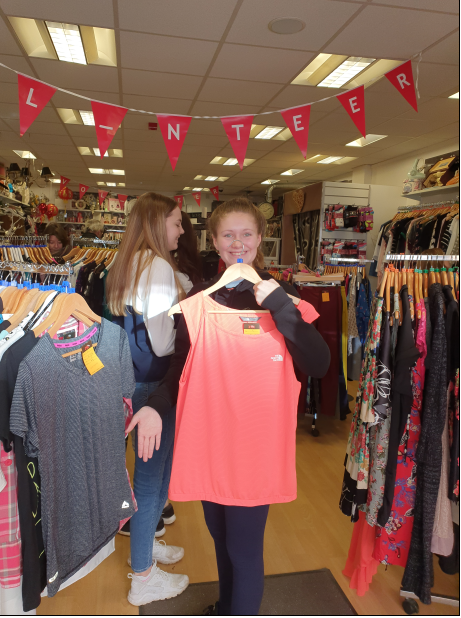 Character Education in Action
Post date:
Tuesday 11th February 2020 - 13:02
Developing a sense of compassion, empathy and teamwork are all character traits which we encourage our students to boost whenever possible. Form 9W-SJO have blown us away with their spring project to support their chosen form group charity, The Salvation Army.
On Saturday mornings during January, students of 9W have been taking it in turns to spend two hours volunteering at the Salvation Army Charity Boutique in Queen's Walk, East Grinstead. As well as offering their time and effort to help, it is an opportunity to meet the people who regularly give up their time for this charity and discover what goes into the operation of a 'high end' charity shop too.
For those who have never visited this boutique, it is decorated with Salvation Army memorabilia, chandeliers and  beautiful flowers, which make for a very pleasant shopping experience, The clothes and accessories they sell are delivered from London branches which allows them the luxury of stocking designer brands such as Louis Vuitton.
Mrs Jones, 9W's Form Tutor and organiser of this fabulous opportunity commented 'It's such a lot of fun working alongside a great bunch of students and we have picked up some great bargains too! I am extremely proud of 9W, they are an amazing group.'