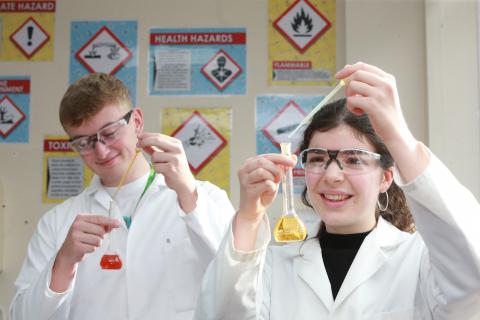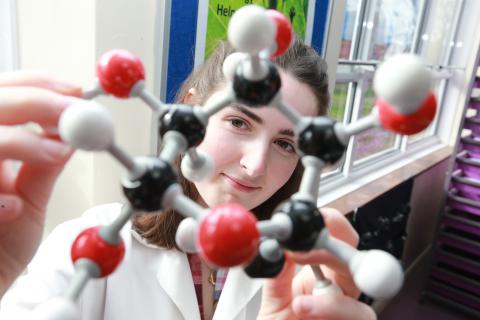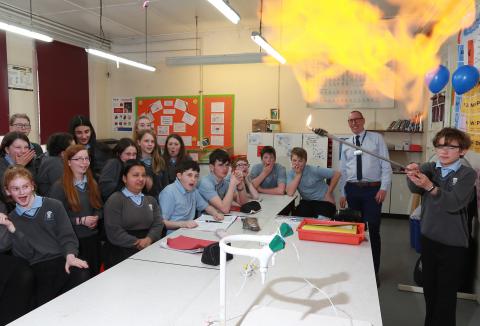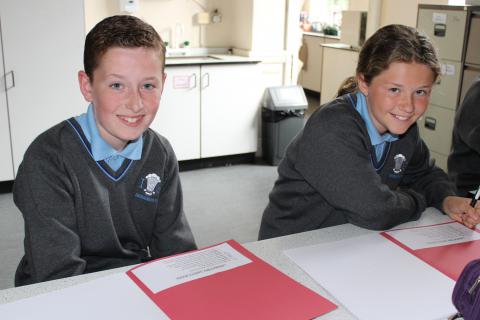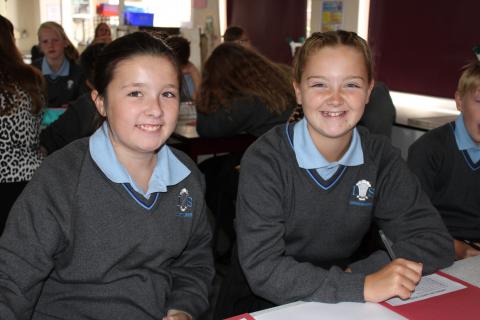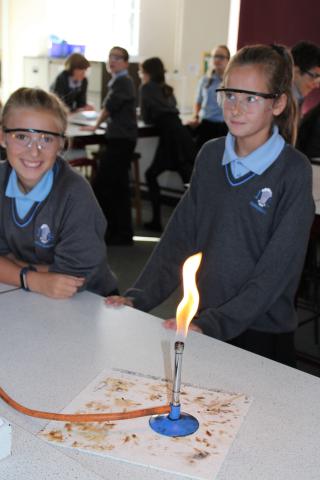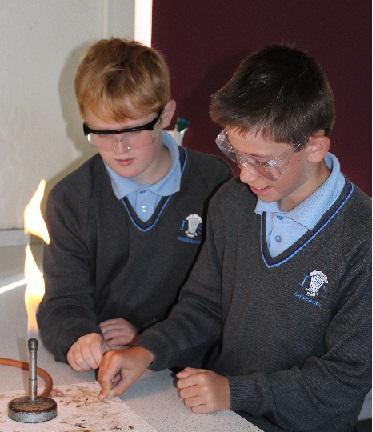 Through our Science lessons we intend all students to progress in their understanding of the world they live in and the scientific implications of our actions.
In all areas and for all ages we loan students revision guides and/or textbooks which we intend to be taken home to support revision and other homework tasks.
 
We set by ability in Year 9 onwards and monitor progress so we can consider carefully any moves between sets.
 
If a student will struggle to meet a deadline for a piece of set work we would always value communication from the student or parents to negotiate any extension required.
 
Sixth Form students studying science courses will need to complete at least four hours per week of work outside of lessons to be able to succeed on each course.
 
Triple science GCSE is taught with an additional weekly "twilight lesson" from 3pm to 5pm. Experience shows us it is best suited to the most able scientists who have a love of hard work!
 
Between years 7-11 all students will study equal amounts of Biology, Chemistry and Physics. The first opportunity to specialise in a single science will be in the Sixth Form. 
Staff Information
Name
Position / Responsibility
E-Mail
Mr J Hutchinson
Leader of Learning for Science

jhutchinson

[at] imberhorne

[dot]

co

[dot]

uk
Mrs S Watson
(Maternity Leave 2020-2021) KS3 Coordinator for Science

swatson

[at] imberhorne

[dot]

co

[dot]

uk
Mr G Crees
Science Teacher & Head of Sixth Form

gcrees

[at] imberhorne

[dot]

co

[dot]

uk
Mrs F Warran
Leader of Biology

fwarran

[at] imberhorne

[dot]

co

[dot]

uk
Miss A Singleton
Leader of Physics and Sixth Form Careers Coordinator

asingleton

[at] imberhorne

[dot]

co

[dot]

uk
Mrs S Collyer
Science Teacher & Leader of Health & Social Care

scollyer

[at] imberhorne

[dot]

co

[dot]

uk
Mr R Langstone
Science Teacher & Head of Year 10

rlangstone

[at] imberhorne

[dot]

co

[dot]

uk
Mr S Moore
Leader of Chemistry

smoore

[at] imberhorne

[dot]

co

[dot]

uk
Mrs C Price
KS3 Coordinator for Science

cprice

[at] imberhorne

[dot]

co

[dot]

uk
Dr R Eveleigh
Science Teacher and Vocational Lead for Science

reveleigh

[at] imberhorne

[dot]

co

[dot]

uk
Mrs E Forbes-Turner
Leader of Psychology

eforbesturner

[at] imberhorne

[dot]

co

[dot]

uk
Mrs R Warburton
Psychology Teacher

rwarburton

[at] imberhorne

[dot]

co

[dot]

uk
Miss K Wood
Science Teacher and KS2/3 Transition Coordinator

kwood

[at] imberhorne

[dot]

co

[dot]

uk
Miss K Breen
Science Teacher

kbreen

[at] imberhorne

[dot]

co

[dot]

uk
Miss K Breen
Science Teacher

kbreen

[at] imberhorne

[dot]

co

[dot]

uk
Dr S Bentley
Science Teacher

sbentley

[at] imberhorne

[dot]

co

[dot]

uk
Mr E Mackenzie
Science Teacher

emackenzie

[at] imberhorne

[dot]

co

[dot]

uk
Mr N Sharpe
Science Teacher

nsharpe

[at] imberhorne

[dot]

co

[dot]

uk