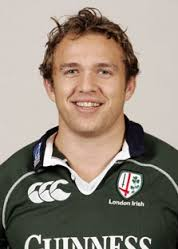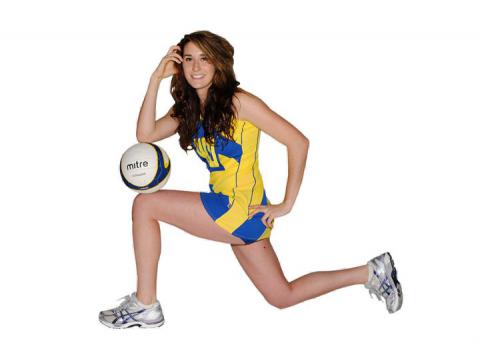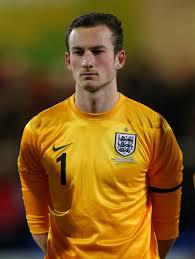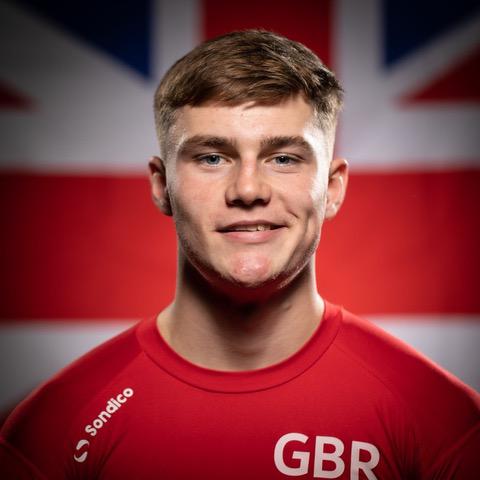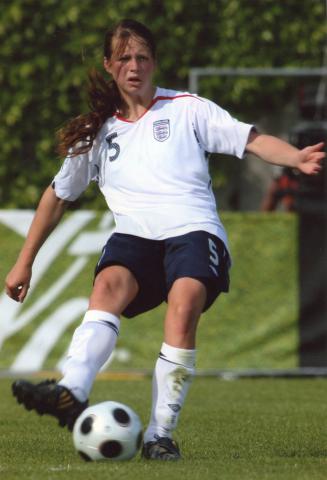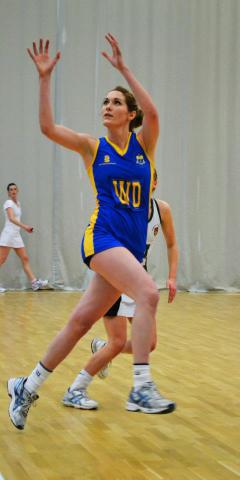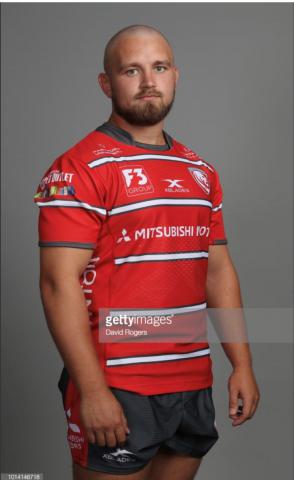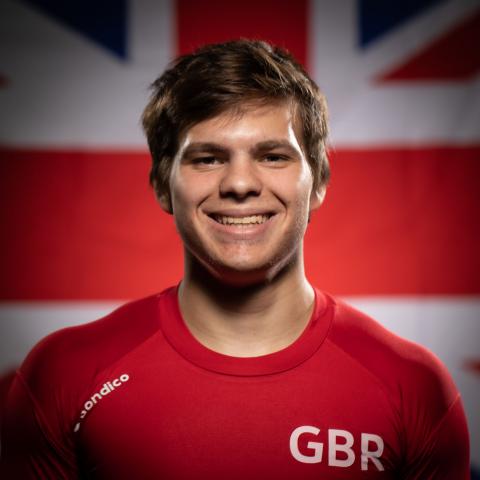 IMBERHORNE P.E. TWITTER PAGE FOR FIXTURE, CLUB & SPORTS NEWS
Curriculum Intent

By the time students finish their physical education at Imberhorne we hope that students:

have enjoyed a broad and varied curriculum and experienced a wide variety of new and familiar sports. With luck, student will continue to play sport and exercise into adulthood
have had an opportunity to take part in competitive situations which develop personal skills such as teamwork, leadership, resilience, communicating with others, showing empathy towards others, critical thinking, overcoming fears, not being afraid to take risks, organisation, self-discipline, commitment and taking responsibility for their own self-improvement
have a greater understanding about the effects of exercise on the body, both physically and mentally, and that they know how to maintain good health in a safe and efficient way
appreciate the skills, rules, tactics and aesthetics of sport and dance and that they can transfer some skills from one sport to another
learn the fundamental motor skills that enable them to develop the competence that creates confidence and leads to safe and successful participation in a wide range of sports
learn fair play, honest competition, good sportsmanship and correct etiquette in sport
develop an understanding and appreciation of the vocabulary of sport and physical education (transitions, gastrocnemius, choreography, specificity etc) to, in turn, increase their own vocabularies
some students use their skills in the workplace and become employed in the sporting community whilst others may reach the very highest levels of professional sport
Sporting Achievements
We are very proud of the many sporting achievements of our current students both inside and outside of school. We encourage our students to let us know of their success in their chosen sport. Please email our P.E teachers so that we may celebrate.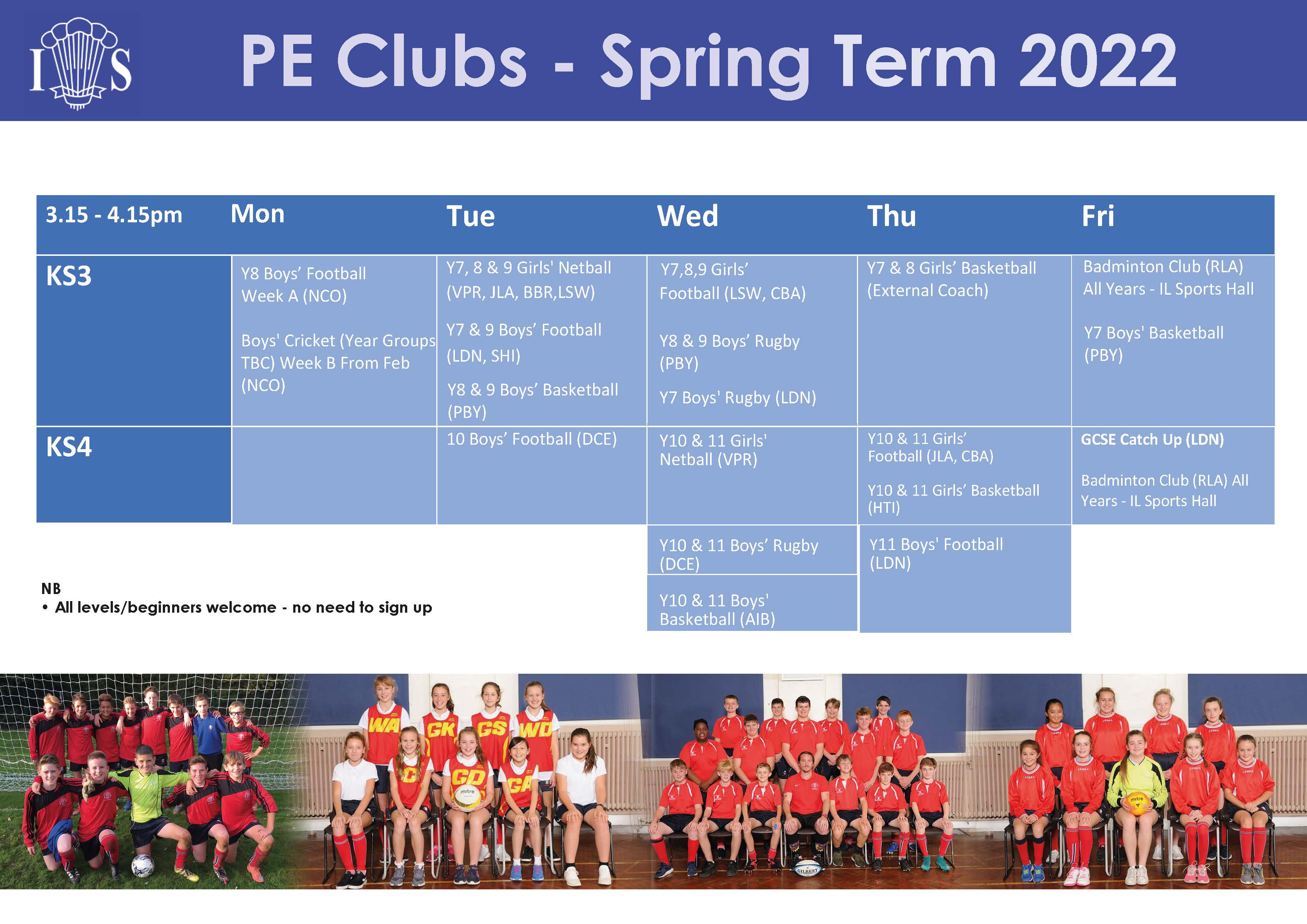 Staff Information
Name
Position / Responsibility
E-Mail
Mr P Byrne
Leader of Learning for PE

pbyrne

[at] imberhorne

[dot]

co

[dot]

uk
Mr D Celani
PE Teacher & Head of Year 10

dcelani

[at] imberhorne

[dot]

co

[dot]

uk
Mr L Dunbar
PE Teacher

ldunbar

[at] imberhorne

[dot]

co

[dot]

uk
Dr C Barr
PE Teacher & Deputy Headteacher

cbarr

[at] imberhorne

[dot]

co

[dot]

uk
Mr S Hill
PE Teacher, School Sports Coordinator (SSCO) & Assistant Head of Year

shill

[at] imberhorne

[dot]

co

[dot]

uk
Mrs H Timson
PE Teacher & Assistant Headteacher

htimson

[at] imberhorne

[dot]

co

[dot]

uk
Mrs V Pritchard
KS3 Leader for PE

vpritchard

[at] imberhorne

[dot]

co

[dot]

uk
Mrs N Hughes
Science Teacher & Leader of BTEC Level 3 Sport

nhughes

[at] imberhorne

[dot]

co

[dot]

uk
Miss Laura Swain
PE & Science Teacher

lswain

[at] imberhorne

[dot]

co

[dot]

uk
Mrs S Pollard
PE, Art Teacher and Leader of Dance

spollard

[at] imberhorne

[dot]

co

[dot]

uk
Miss J Lay
PE Teacher

jlay

[at] imberhorne

[dot]

co

[dot]

uk
FAQs
Bring your PE kit and a note explaining what you can do with your injury or illness. You could act as a coach, referee or assistant. It is important that students stay warm, dry and clean for the rest of the day so they will still change into kit. If it is cold and the lesson is an outdoor one, studnets should bring school tracksuit bottoms (girls) or black skins (boys).
Indoor Uniform – Girls and Boys - White short sleeved polo shirt, blue Imberhorne shorts, white socks, trainers with non marking soles.
Outdoor Uniform – Girls and Boys - Long sleeved Imberhorne rugby shirt, Imberhorne shorts, Imberhorne socks, mouth guard (hockey and rugby), studded football boots (football and rugby) and outdoor trainers. Please see note under 'What if the weather is bad?'
Optional Outdoor Uniform – Imberhorne Trinity tracksuit bottoms (girls only), White thermal top/baselayer, Black/Navy thermal baselayer for legs.
Neither site has enough indoor spaces for all groups to work inside, and spare a thought for your PE teacher who might be outside all day!
During the Autumn and Winter months we strongly recommend that students bring a towel to school so that they may dry themselves after an outdoor activity which may have taken place in poor weather.  We also encourage students to wear a white thermal base layer under their Rugby shirts. Girls may wear the Imberhorne Trinity Tracksuit bottoms and students may wear navy/black thermal skins on their legs.  No other items will be accepted.
We also advise students to bring a boot bag or similar for the storage of their outdoor boots as these can become extremely muddy during outdoor lessons. If the boots are placed with their P.E kit and not in a bag it can lead to the kit becoming very uncomfortable to wear for their next P.E lesson.
A team sheet is put up in the PE area, your child will tick off their name to say they can play and then is encouraged to photograph the team sheet which includes information such as the time of kick off, a postcode of where we are playing (parents are always welcome to watch home and away fixtures), provisional pick up times etc. All away fixtures will use a school minibus and students will always return to Imberhorne Lane for picking up and not Windmill Lane. Students are encouraged to use a mobile phone to call when 30 minutes away.
Yes! No need to sign-up, no minimum standard. Just turn up and have fun.
We encourage independance amongst our students and so we display all fixture and club information in the Key Stage 3 P.E department. We ask that students keep up to date by checking this display board and speaking with P.E staff if any clarity is needed. Email addresses are found on the P.E subject page, if staff cannot be located to speak with. As fixture arrangements can be quite detailed, students are given permission to use their phone to take a photograph of the board or in the absence of this facility, may write them down.
Any club or fixture cancellations are posted as soon as possible on our P.E Twitter page. You may 'follow' this page to ensure you receive notifications or simply view it regularly if you prefer not to have a twitter account for this purpose. We will always endeavour to let students know via assemblies, form time and notice boards if clubs and fixtures are cancelled and they may call home from reception to advise parents if the cancellation is on the same day as they are notified.