Curriculum Intent

'We make a living by what we get, but we make a life by what we give.'

Modern society is ever evolving in terms of 'societal norms' however human development and how we treat and care for one another continues to be at its core. Health and Social Care equips our students to discover the impact of different issues on both physical and mental health and how to critically analyse how these factors affect our day to day lives. Health and Social Care enables students to explore academically and practically, areas that influence how we develop throughout life stages and in turn raise expectations of how we can live successful and healthy lives now and in our future.

The COVID-19 GLOBAL PANDEMIC served to highlight the importance and necessity for effective care practitioners in all sectors of Health and Social Care. This subject allows our students to investigate both academic and vocational career pathways and how given factors impact the daily roles of practitioners in the work place. Students are encouraged to consider issues faced by vulnerable people, empathise with them and their situations and understand their individual needs as well as potential effects of different personal treatment and situations. They will investigate and evaluate legislation that underpins the safety (both emotional and physical) of all individuals who work and use care services in the UK and local area. Health and Social Care promotes opportunities for students to draw from real life experiences, case studies and opportunities to undertake research to compliment learning and create skills that will be used throughout their lives.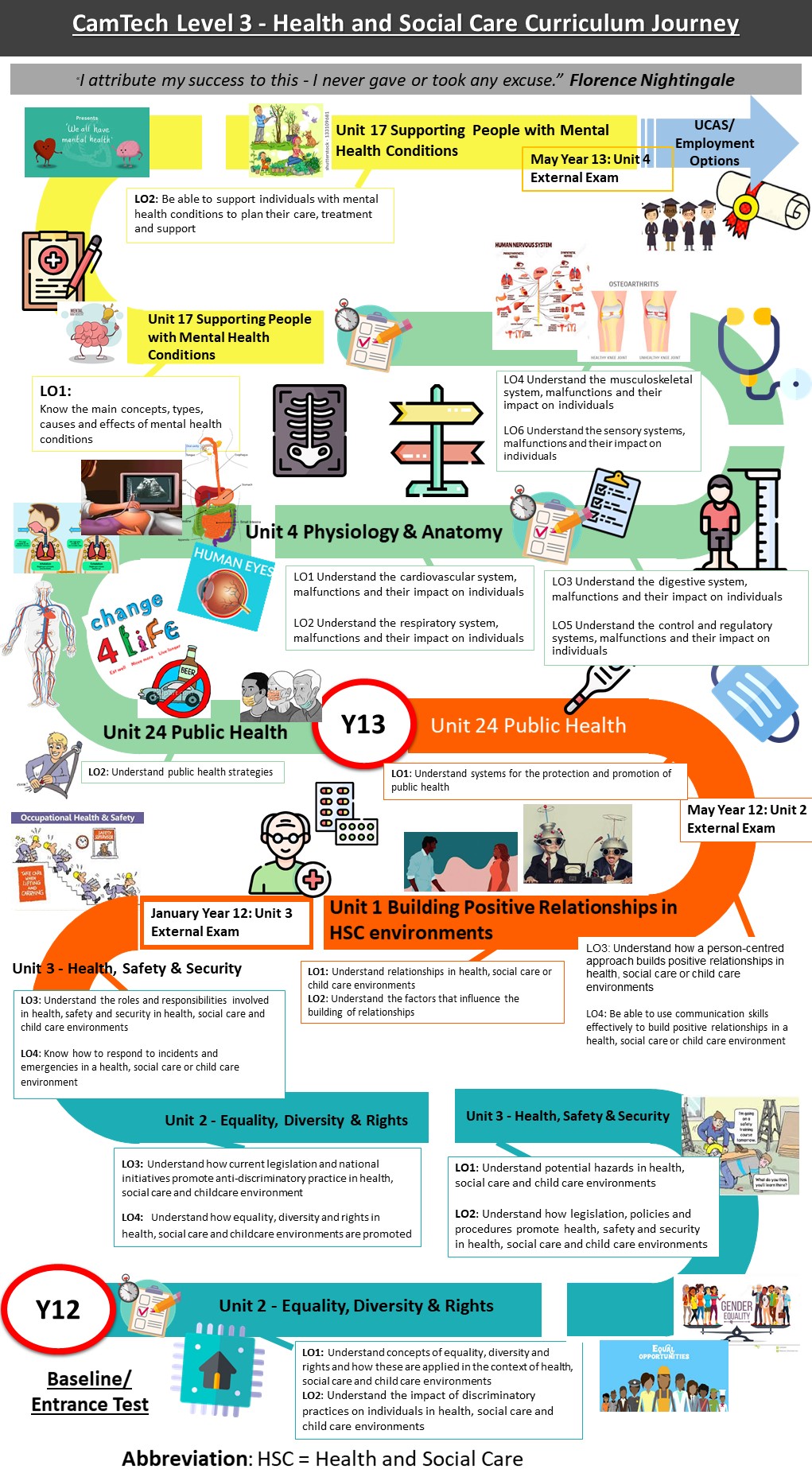 Staff Information
Name
Position / Responsibility
E-Mail
Mrs S Collyer
Leader of Learning Health & Social Care & Science Teacher

scollyer

[at] imberhorne

[dot]

co

[dot]

uk
Mrs E Forbes-Turner
Health & Social Care Teacher and Leader of Learning for Psychology

eforbesturner

[at] imberhorne

[dot]

co

[dot]

uk