Imberhorne Sixth Form is a successful and happy environment where staff are committed to fully developing the potential of all students. We are proud of the outstanding achievements of students across the school and equally proud of what hard-working, respectful and compassionate individuals they are as well. Our excellent academic record along with the great emphasis we place on personal development, creates a thriving and vibrant community.  In 2020,  31% of A Level grades were A/A* , 60% of A Level grades were A*-B and 86% of A level grades at A*-C. This puts us in the top 25% of schools and colleges nationally.
Our Sixth Form Open Evening will be held on Thursday 12 November 2020. More details to follow nearer the date. Please take a look at our prospectus and course guide on this page and if you would like any further information, why not take a look at our Sixth Form video here or contact us at sixthform [at] imberhorne [dot] co [dot] uk or 01342 310986 to arrange a visit.
How to Apply
Applications to join our Sixth Form should be submitted directly to our Sixth Form.  Online forms will be available at the bottom of this page or please collect in school. Please email completed forms to sixthform [at] imberhorne [dot] co [dot] uk or hand to Sixth Form Reception. We look forward to hearing from you.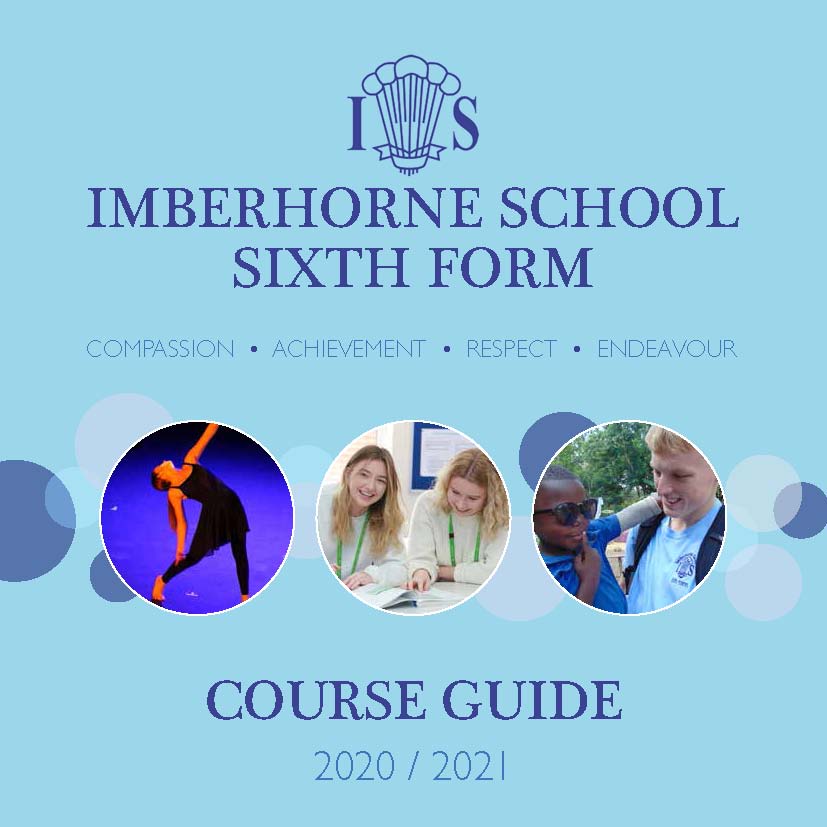 Sixth Form Prospectus And Course Guide